A vibrant suburban city with a seamless blend of rural landscapes and urban development
A vibrant and rapidly growing suburban city where urban and rural landscapes blend together, Delta is made up of three distinct communities: Ladner, Tsawwassen and North Delta. With a rich farming and agricultural history, Delta bodes spectacular oceanfront beaches and magnificent views of Washington state's Mount Baker.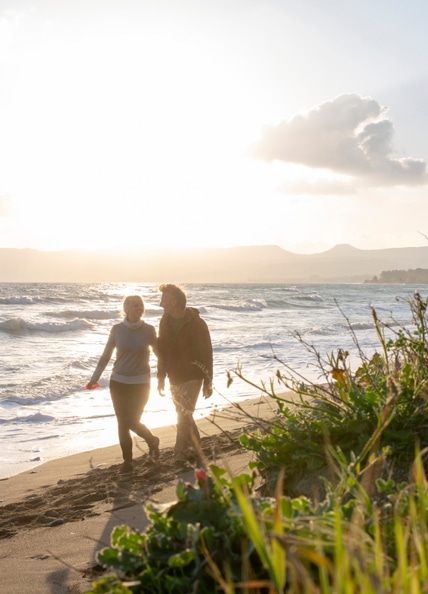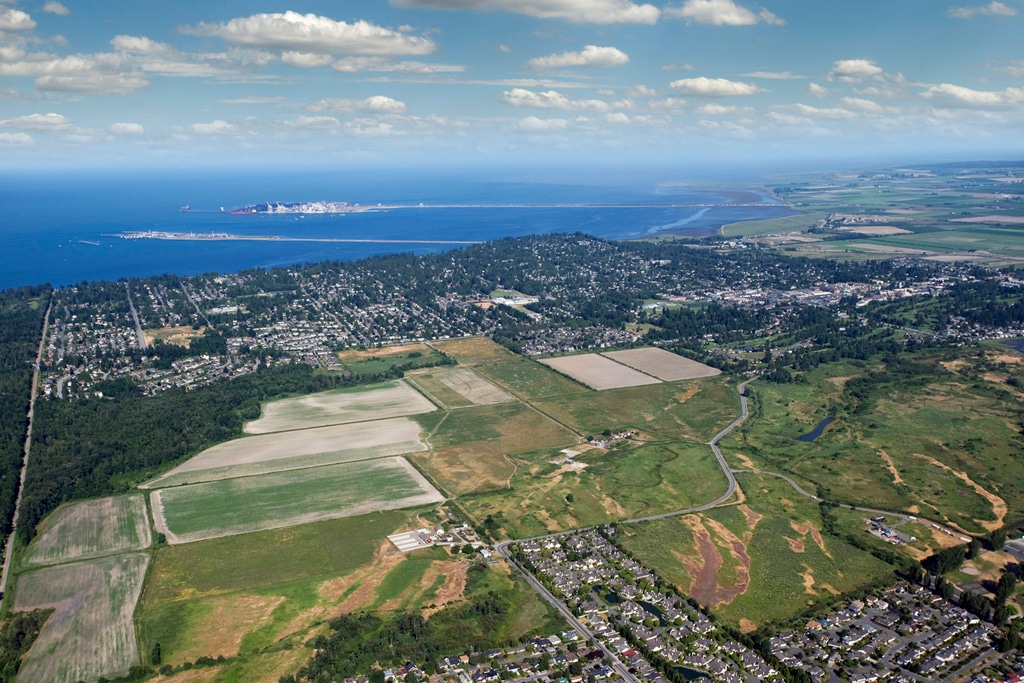 Delta resides on the traditional, ancestral and unceded shared territories of the xʷməθkʷəyəm (Musqueam) [mus-kwee-um] and scəwaθən məsteyəxʷ (Tsawwassen) [tsawah-sen] First Nations, and is home to the Surrey-Delta Métis Association.
Delta is bordered by the Fraser River to the north with major highway access to neighbouring cities, Richmond, Burnaby and Surrey, and is only 30 minutes (25 km) from Vancouver's city centre. With stunning views of Mount Baker to the south from almost anywhere in the city, the community is centrally located between Washington state's Peach Arch border crossing and the Vancouver International Airport (YVR), and is home to the BC Ferries Tsawwassen ferry terminal. Delta is the westernmost community within the Fraser Health region. 
Delta is home to nearly 100,000 people who live and work within the many cities of the Lower Mainland.
Delta has a number of public and private schools from kindergarten through to grade 12, with easy access to post-secondary and higher education institutions in neighbouring cities.
The farms and pastures provide a distinctive rural character to Delta and produce some of British Columbia's best turf, vegetables and nursery plants. While fertile soil allows for farming interests in the region to diversify and equestrian facilities to thrive, Delta is also home to aerospace, manufacturing, construction, energy, transportation, deep sea and river shipping, communication and tourism.
Delta is bordered by the Fraser River to the north with major highway access to neighbouring cities, Richmond, Burnaby and Surrey, and is only 30 minutes (25 km) from Vancouver's city centre.
As a community hospital in Fraser Health's integrated network of care, the role of Delta Hospital is to provide primary, secondary, and some specialty services, such as 24/7 emergency, general medicine, surgery, inpatient, and outpatient care, with some services requiring a referral while others can be accessed directly. Delta Hospital has 58 acute care beds. In addition to inpatient and surgical day care, the hospital has an active emergency department and provides a range of surgical day care and outpatient services. In 2016/17, Delta Hospital saw 32,895 emergency room visits, provided care to 3,445 inpatient and 8,904 surgical daycare cases, and had 41,238 visits to ambulatory care.
As a community hospital, Delta Hospital provides primary, some secondary acute care and specialty services locally while accessing other community or regional hospitals in Fraser Health for services such as maternal, infant, child and youth, mental health and substance use and inpatient surgical care.
In addition to service delivery, Delta Hospital is a community education facility affiliated with the UBC Faculty of Medicine.
Delta Hospital
5800 Mountain View Blvd, Delta, BC, V4K 3V6, Canada
Together, we are building the future of health care.

Fraser Health is generously supported by a network of health care foundations. Donations to our health care foundations build upon government health care funding to help support priority equipment, education, research, facility enhancements and/or other projects in our hospitals and surrounding communities.
Ready to make a difference?
Join our dedicated team of health professionals in Delta.
Registered Nurse, Medicine - Delta Hospital (DH)
(RN) Registered Nurse, Emergency - Specialty Qualified
Our staff and medical staff share their experience.
See what the team has to say about their experience working and/or living in the Fraser Health region
Explore Other Communities