One of the highest parkland-to-resident ratios in all of North America
Burnaby is a rapidly growing metropolitan area at the geographic centre of Metro Vancouver with different municipalities at all of its borders. The city is recognized as one of the Lower Mainland's most attractive suburbs and is known for its schools, lakes, and mountains. It has one of the highest parkland-to-resident ratios in all of North America, and is home to a wide variety of arts and culture. There is always something new to experience.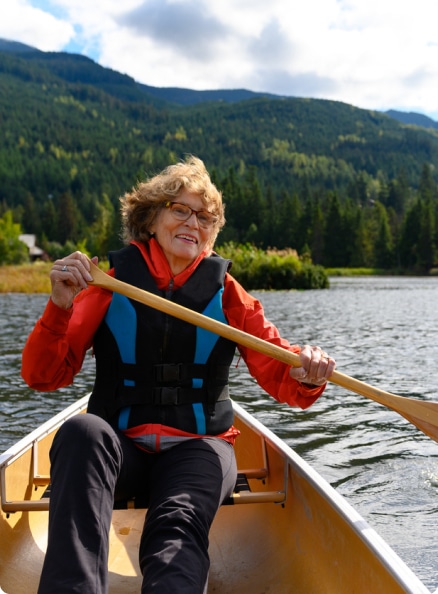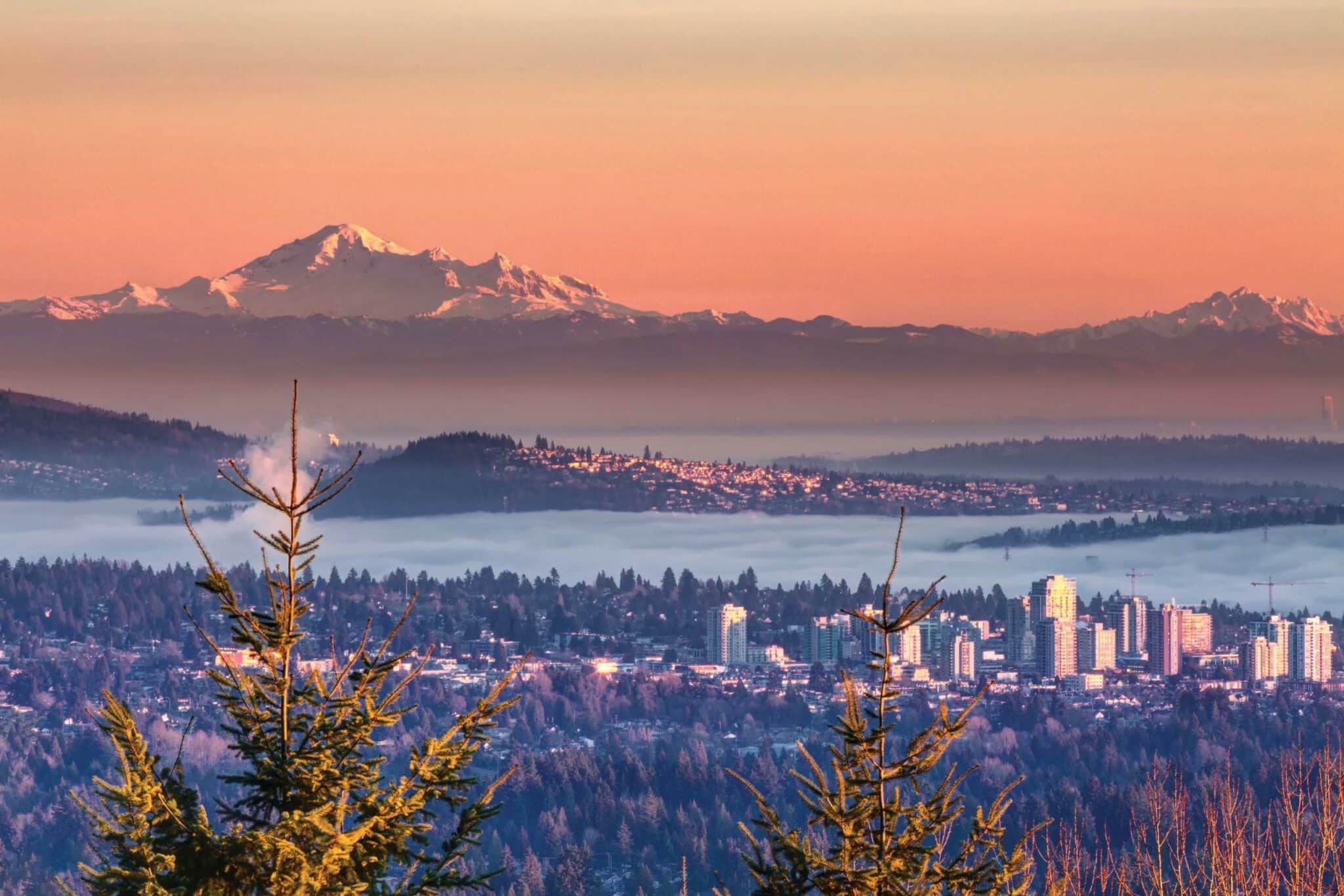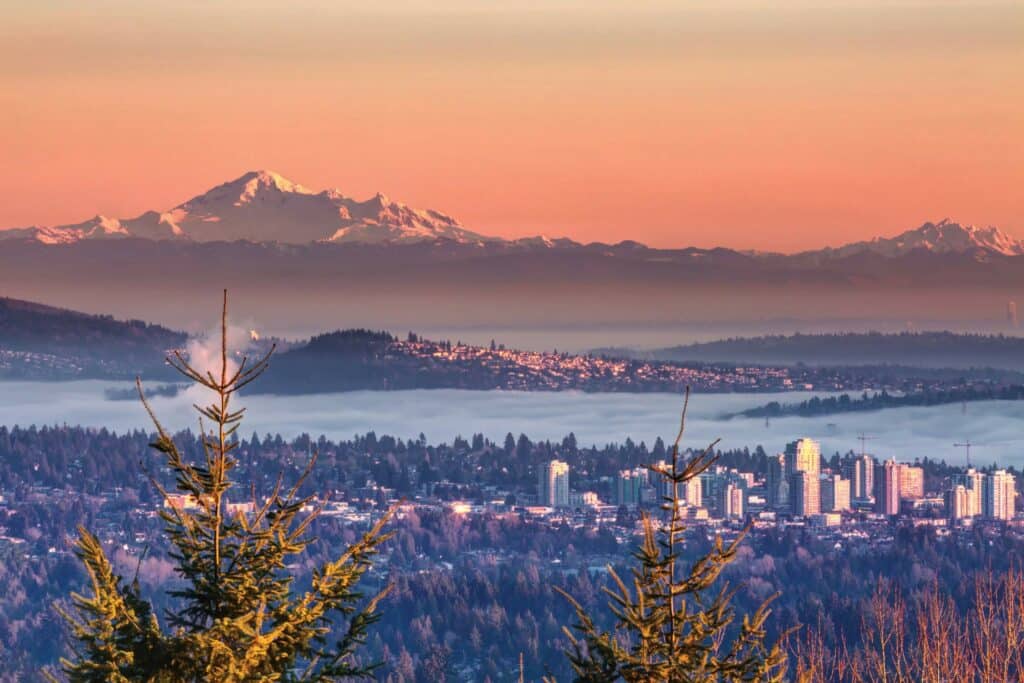 Burnaby resides on the traditional, ancestral and unceded shared territories of the xʷməθkʷəyəm (Musqueam) [mus-kwee-um], Sḵwxwú7mesh (Squamish) [Squ-HO-omeesh], and səlilwətaɬ (Tsleil-Waututh) [slay-wha-tooth] First Nations, and home to the North Fraser Métis Association.​​
Burnaby is centrally located within the Lower Mainland, approximately 20 minutes (20 km) from Vancouver's city centre. With easy access to major highways, the neighbouring municipalities are conveniently accessible via a widespread network of public transit including bus routes and the SkyTrain.
Burnaby is home to over 232,000 people, making it the third most populous city in the province. The city has a median age of 39.8, which is younger than the median age of British Columbia as a whole.
Burnaby has a number of public and private schools from kindergarten through to grade 12 with a Community and Adult Education Department and an International Students Programme. Burnaby is home to Simon Fraser University's main campus atop Burnaby Mountain, as well as the British Columbia Institute of Technology (BCIT) main campus.
Burnaby is best known for its arts, heritage and cultural community, a thriving technology and business centre for major firms, and world-class higher education hub. Other prosperous industries are film, television and special events, warehousing and distribution, and retail in its flourishing metropolitan centre.
Visit the many attractions and activities that Burnaby has to offer: beautiful lakes, forested mountain parkland, an ocean beach, rivers, parks and botanical gardens, major sports fields, golf courses, bicycle and walking trails, and a major commercial town centre.
Discover Burnaby's immersive and expressive cultural community.
Burnaby is centrally located within the Lower Mainland, approximately 20 minutes (20 km) from Vancouver's city centre.
Burnaby Hospital is a community hospital with a bed capacity of 259 acute care beds and eight neonatal intensive care bassinettes. As a large community hospital, Burnaby Hospital provides a full range of primary and secondary acute care and a number of specialized services such as 24/7 emergency care, general and internal medicine, general surgery, orthopedics, gynecology, urology, level one and two obstetrics, neonatal intensive care and tertiary palliative care, adult psychiatry, ambulatory care and other outpatient clinics.
In keeping with the vision of an integrated network of care and given its size, location and mix of specialty services, Burnaby Hospital is a designated receiving hospital for higher level of care cases.
Burnaby Hospital is also a community education facility affiliated with UBC's Family Practice Residency Program, the Pharmacy Practice Residency, and the Department of Orthopaedics.
In 2016/17, Burnaby Hospital saw 73,419 emergency room visits, provided care to 13,809 inpatient and 13,937 surgical daycare cases, delivered 1,541 newborns, and had 113,781 visits to ambulatory care.
Burnaby Hospital redevelopment is a multi-year project occurring in two phases that will transform almost every area of the hospital. Phase one estimated date of completion in 2025 which include a mental health and substance use unit, maternity unit, neonatal ICU and new medicine unit.
Burnaby Hospital
3935 Kincaid St, Burnaby, BC V5G 2X6, Canada
We're proud of our teams.
See the latest news, stories and innovations in Burnaby.
Together, we are building the future of health care.
Fraser Health is generously supported by a network of health care foundations. Donations to our health care foundations build upon government health care funding to help support priority equipment, education, research, facility enhancements and/or other projects in our hospitals and surrounding communities.
Ready to make a difference?
Join our dedicated team of health professionals in Burnaby.
Clinician, Hospice Palliative Care
Registered Nurse, Surgical Services - Post Anaesthetic Care Unit (PACU)
Our staff and medical staff share their experience.
See what the team has to say about their experience working and/or living in the Fraser Health region
Explore Other Communities