Start your new nursing career at Fraser Health
At Fraser Health, you'll feel supported as you begin your new career as a nurse with the New Graduate Practice Transition Program.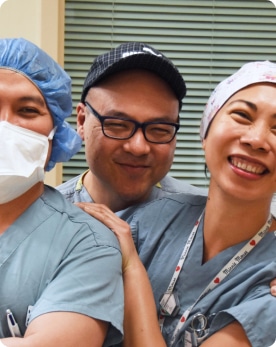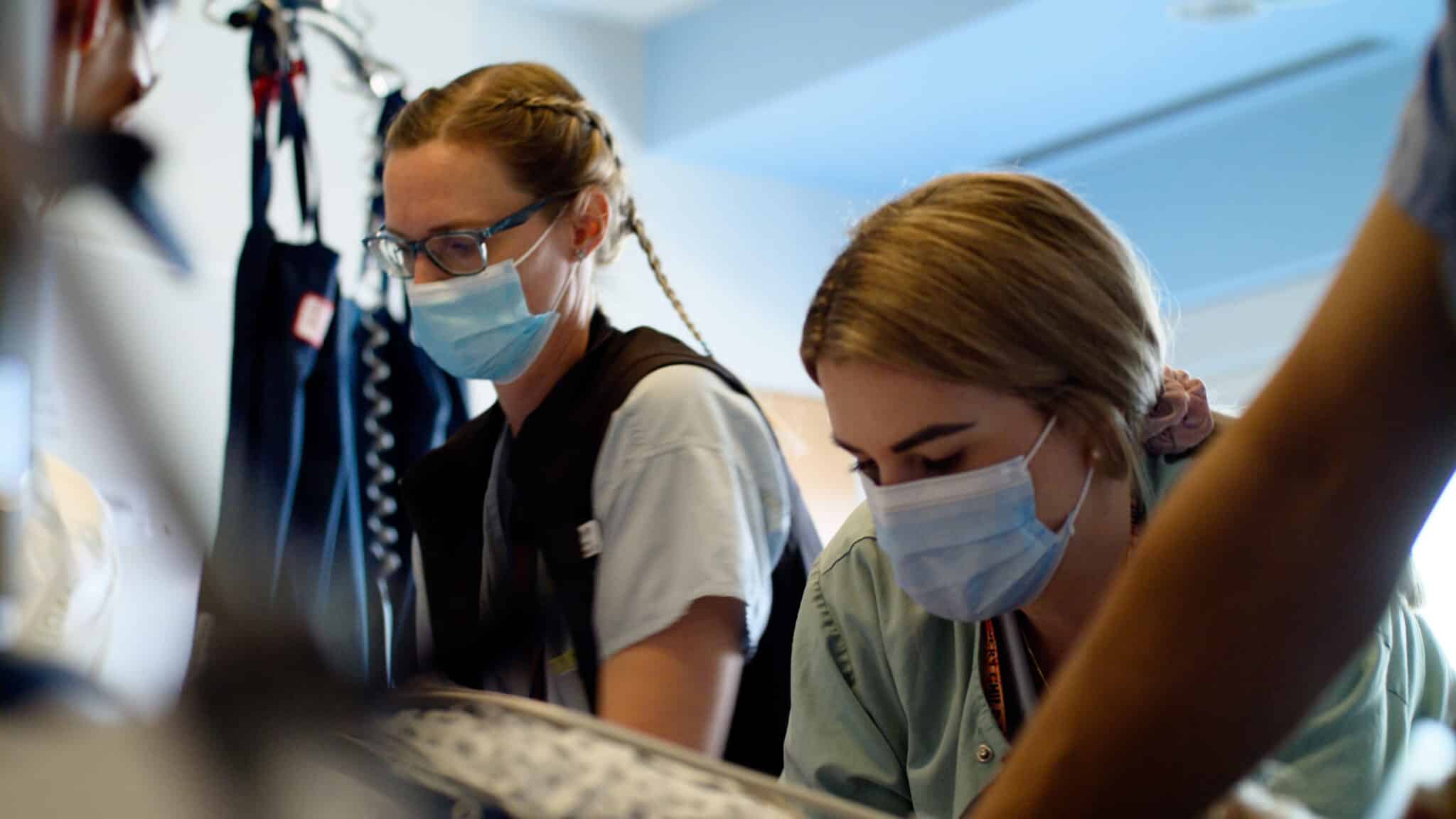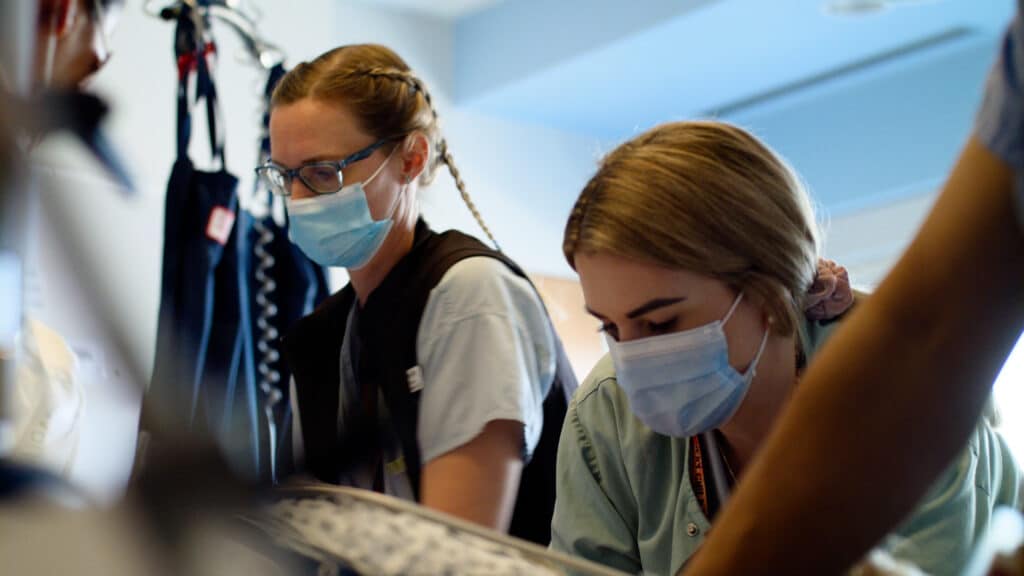 "The New Graduate Program bridges the gap between being a student and a nurse."
Mark, Emergency Nurse, Peace Arch Hospital
New Graduate Practice Transition Program
The vision of the New Graduate component of the Practice Transition Program is to build knowledge, confidence, and competence as students transition into full practice. 
This strong foundation is a warm welcome that supports you in establishing your new career.
The Program provides you with opportunity to:
Develop a competency-based learning plan
Have mentorship from an experienced RN/RPN
Complete and integrate skills and assessments that you were not
able to do in the "student role" in your new RN/RPN role
Supernumerary mentorship means you are:
Supernumerary (i.e. extra/not considered as baseline staff)
Assigned to a designated mentor(s)
Assigned to a care delivery area
Competency-based educational support:
The completion of a self-assessment competency tool will help provide you direction in planning your learning activities with your mentor and Clinical Nurse Educator.

Educational Workshop:
New graduates have 7.5 educational time and are encouraged to attend various workshops including:
A two-hour virtual workshop on New Graduate Transition and how
to navigate it
5 separate hours to use for townhalls presented throughout the
year on various topics relevant to new graduates
0.5 hours of self-directed learning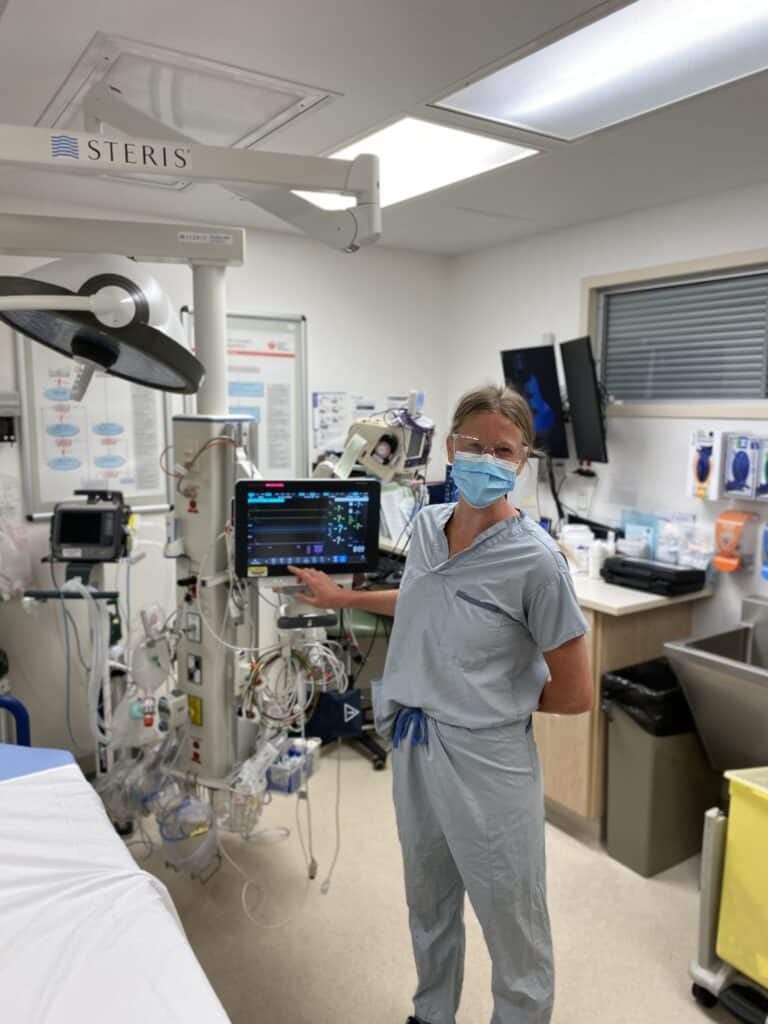 Be a graduate of a Canadian program
Not more than one (1) year has elapsed since the date of program completion
Have worked no more than 225 hours in your new professional role
Have current practicing or provisional registration with a regulatory college
Have not participated in a New Graduate Program with another Health Authority
Agree to complete supernumerary mentorship hours
All applicants must create or update an online profile and apply to the New Graduate posting on our external website.
You will be contacted by someone in Talent Acquisition to complete a New Grad application form and skills checklist to complete
You will be informed that recent reference(s) or Clinical Evaluation / Summary completed by the applicants most recent preceptor or Clinical Instructor are required;
One recent reference is required for current employees and two for non  employees.
Application asks for clinical placements, ESN experiences and preferences.
Ready to start your new nursing career?
Specialty Nursing Education Sponsorship
Fraser Health Sponsorship Provides 100% tuition and wages.
Fraser Health offers Specialty Nursing Education Sponsorship to selected applicants as part of our ongoing shared responsibility for professional development and safe, competent ethical care.