Home Health and Home Support
We're hiring in home health and home support.
Community care offers services for clients to safely remain in their home, with appropriate supports. 'Home' may be any living space, whether house, apartment, condo or shared accommodations. 
Services can be either short-and long-term. Short-term supports clients with recovery following a hospital procedure or condition. Long-term programs provide ongoing care that will provide clients with the independence required to remain at home comfortably. 
Community professionals include:
Acquired brain injury service
Assisted living
Caregiver support
Choices in supports for independent living
Community intravenous therapy
Community respiratory services
Day program for older adults
Health services for community living
Home support
Respiratory therapy – home oxygen program
Long-term care
Overnight respite care
Medical equipment and supplies
Palliative care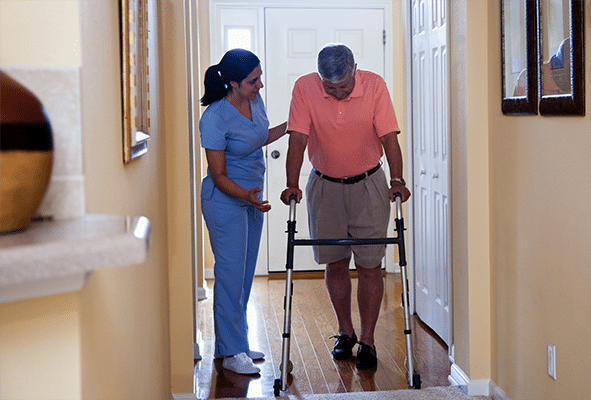 Health Care Assistant, Residential Care
Licensed Practical Nurse, Full Scope
Community Health Worker II
Community Health Nurse - Registered Nurse
Ready to make a difference?
Join our dedicated team of health professionals.
Health Career Access Program (HCAP)
HCAP is building bridges, from education to employment, by reducing the financial cost for program participants.
The Health Career Access Program (HCAP) provides a path for applicants with no health care experience to get hired and receive paid health care assistant training as part of their employment.