Mental Health and Substance Use
MHSU Program and Services
Join our team! 
Fraser Health mental health and substance use (MHSU) services focus on improving overall health and quality of life, harm reduction, primary and collaborative care, withdrawal management, community outreach and residential care. We offer various adult and youth substance rehabilitation and recovery services targeting the most appropriate needs for individuals and communities.
From community mental health centres that offer services to improve quality of life by restoring and preserving mental health at all ages to a range of intensive and highly specialized care services for people living with serious and persistent mental illnesses, Fraser Health offers a variety of career opportunities to support primary and secondary in-patient and community mental health services.
Professions include:
Counsellors
Recreation therapists
Vocational counsellors
Exercise therapist
Family support services
Peer support workers
Urgent Care Response Centre (UCRC)
The Surrey mental health and substance use (SMHSUS) urgent care response centre offer access for adults in the Surrey and Delta communities seeking urgent care for mental health and substance use concerns but don't require hospitalization.
If you are a professional specializing in mental health and substance use, we would love to hear from you. Become a part of our innovative environment. 
Psychiatric Liaison Nurse - Mental Health & Substance Use Services
Langley Memorial Hospital
Psychiatric Liaison Nurse - Mental Health & Substance Use Services
MHSU Clinician, Masters - Community Mental Health & Substance Use Services
Case Manager, Community Mental Health & Mentally Disordered Offenders, Masters Degree
Ready to make a difference?
Join our dedicated team of health professionals.
Integrated Homelessness Action Response Teams (IHART)
Supporting homeless and at-risk people in the Fraser Health region.
IHART teams provide integrated, coordinated health services to members of our population who have inadequate or unstable housing. Utilizing a hands-on and direct approach of meeting individuals where they are currently situated. The teams connect with individuals who are unsheltered, in shelters, in homeless encampments, and/or supportive housing environments.

The teams are comprised of multidisciplinary teams (including nurses, clinicians and support workers) capable of responding to health, mental health, and substance use issues including health promotion and prevention. They will also support continuity of care by providing cohesive linkages to primary care, and Specialized Community Services Programs (SCSP) such as Assertive Community Treatment (ACT) Teams and specialized care services focused on seniors.
IHART addresses a broad spectrum of health care concerns, including new and chronic conditions, by enabling supportive wrap-around care for those greatest in need and who have, historically, had the least access to services due to inadequate or unstable housing.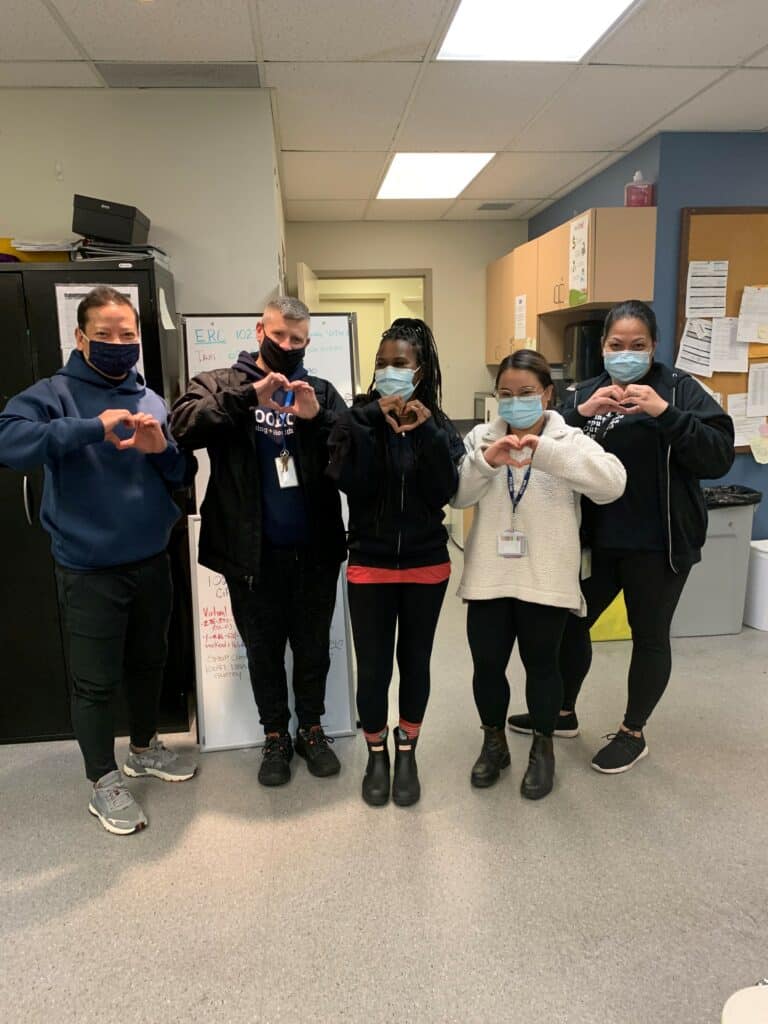 Check out some of the innovations, research, and quality improvement projects we've acheived.
Hear what the team has to say about their experience working in our MHSU program.