Embrace nature, thrive in community
Located in the upper Fraser Valley, Chilliwack is well known for a wide range of outdoor recreation activities, like hiking, water sports, camping, mountain-biking and fishing. With affordable real estate in well-planned neighbourhoods, Chilliwack has drawn many to its natural surroundings, rural setting and thriving agricultural, commercial and industrial economy – a prosperous community with an outstanding quality of life.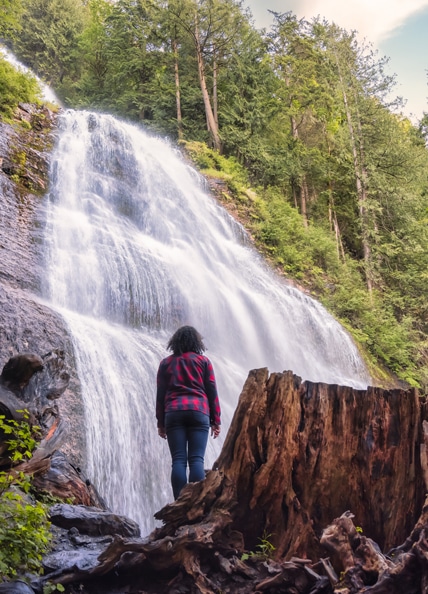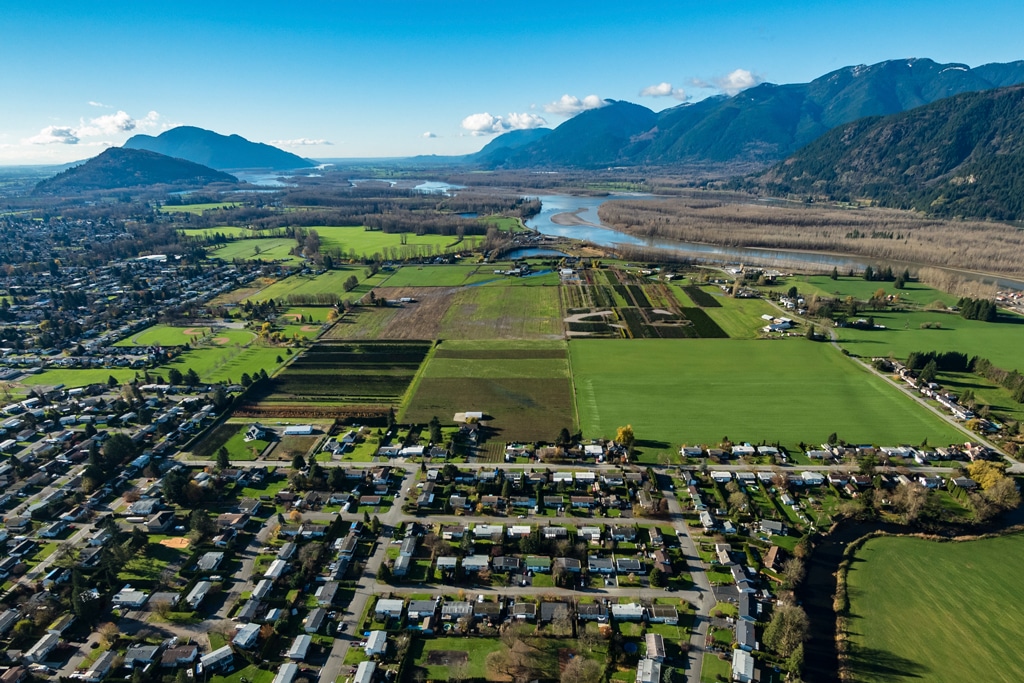 Chilliwack resides on on the traditional, ancestral and unceded lands of the Stó:lō [staw-low] people, particularly the Aitchelitz [a-che-leetz], Xwchíyò:m (Cheam) [chee-am], Kwaw-kwaw-a-pilt [kwa-kwa-plit], Shxwhá:y [shwhy], Skwah [skwah], Squiala [skwai-all-a], Soowahlie [soo-wall-e], Skowkale [skow-cale], Tzeachten [chee-ack-ten], and Yakweakwioose [ya-kweek-we-oos] First Nations, and is home of the Chilliwack Métis Association.
Located in the Upper Fraser Valley, about 75 minutes (100 km) east of Vancouver city centre, Chilliwack neighbours the city of Abbotsford, and is located off the TransCanada Highway (Highway 1). Being located in the easten part of the Fraser Valley, it allows for quick and easy access into the scenic surrounding mountains, with nearby Abbotsford / Washington state USA border crossings.
Chilliwack is the third fastest growing city in British Columbia (BC) with over 100,000 residents in the area, making it the second largest city in the Fraser Valley Regional District after Abbotsford.
Many smaller neighbouring communities of Chilliwack, such as Agassiz and the Village of Harrison Hot Springs, contribute to the community's total population.
Chilliwack has a number of public and private schools from kindergarten through to grade 12.

The Canada Education Park houses several post-secondary institutions such as the University of the Fraser Valley (Chilliwack campus), the Trades and Technology Centre, the RCMP Pacific Region Training Centre, the Justice Institute of British Columbia, Canada Border Services Agency, and others.
Chilliwack is famous for its locally grown Chilliwack corn and its rich agricultural roots. The wide range of growing industries and sectors in the area include technology, manufacturing, film and digital media, complement Chilliwack's world-renowned reputation in the tourism and fishing industries.
Chilliwack is surrounded by tall mountain peaks, such as Mount Cheam and Slesse Mountain, and beautiful lakes, such as Cultus Lake, with many of these areas providing access to countless walking and hiking trails. Chilliwack also offers activities including white water rafting, relaxing at nearby Harrison hot springs, camping, water and theme parks at Cultus Lake, and, world-class freshwater fishing in the Fraser and Vedder rivers. Spend a weekend skiing or tubing with the family at Sasquatch Mountain Resort – a snow resort praised for having some of the top snowfall records – only one hour from Chilliwack.
Located in the Upper Fraser Valley, about 75 minutes (100 km) east of Vancouver city centre.
Chilliwack General Hospital
Chilliwack General Hospital (CGH) is a University of British Columbia affiliated community hospital, whose role is to provide primary, core secondary, and some specialty services. These include services such as 24/7 emergency and acute care, general and internal medicine, cardiac care, obstetrics, general surgery and certain surgical subspecialties, inpatient and outpatient care. Chilliwack General Hospital provides inpatient psychiatric care for adults along with outpatient detox for adults with substance use issues.
Offering a range of primary, secondary and specialty services, Chilliwack General Hospital has 169 acute care beds. In 2016/17, Chilliwack General Hospital saw 54,092 emergency room visits, provided care to 8,051 inpatient and 10,497 surgical daycare cases, delivered 821 newborns, and had 139,123 visits to ambulatory care.
Chilliwack General Hospital 
Chilliwack General Hospital
45600 Menholm Rd, Chilliwack, BC, V2P 1P7, Canada
We're proud of our teams.
See the latest news, stories and innovations in Chilliwack.
Together, we are building the future of health care.
Fraser Health is generously supported by a network of health care foundations. Donations to our health care foundations build upon government health care funding to help support priority equipment, education, research, facility enhancements and/or other projects in our hospitals and surrounding communities.
Ready to make a difference?
Join our dedicated team of health professionals in Chilliwack.
Chilliwack General Hospital
Registered Nurse, Surgical Services - Operating Room
Chilliwack General Hospital
Registered Nurse, Medicine
Chilliwack General Hospital
Technician, Medical Device Reprocessing (MDR)
Chilliwack General Hospital
Our staff and medical staff share their experience.
See what the team has to say about their experience working and/or living in the Fraser Health region
Explore Other Communities